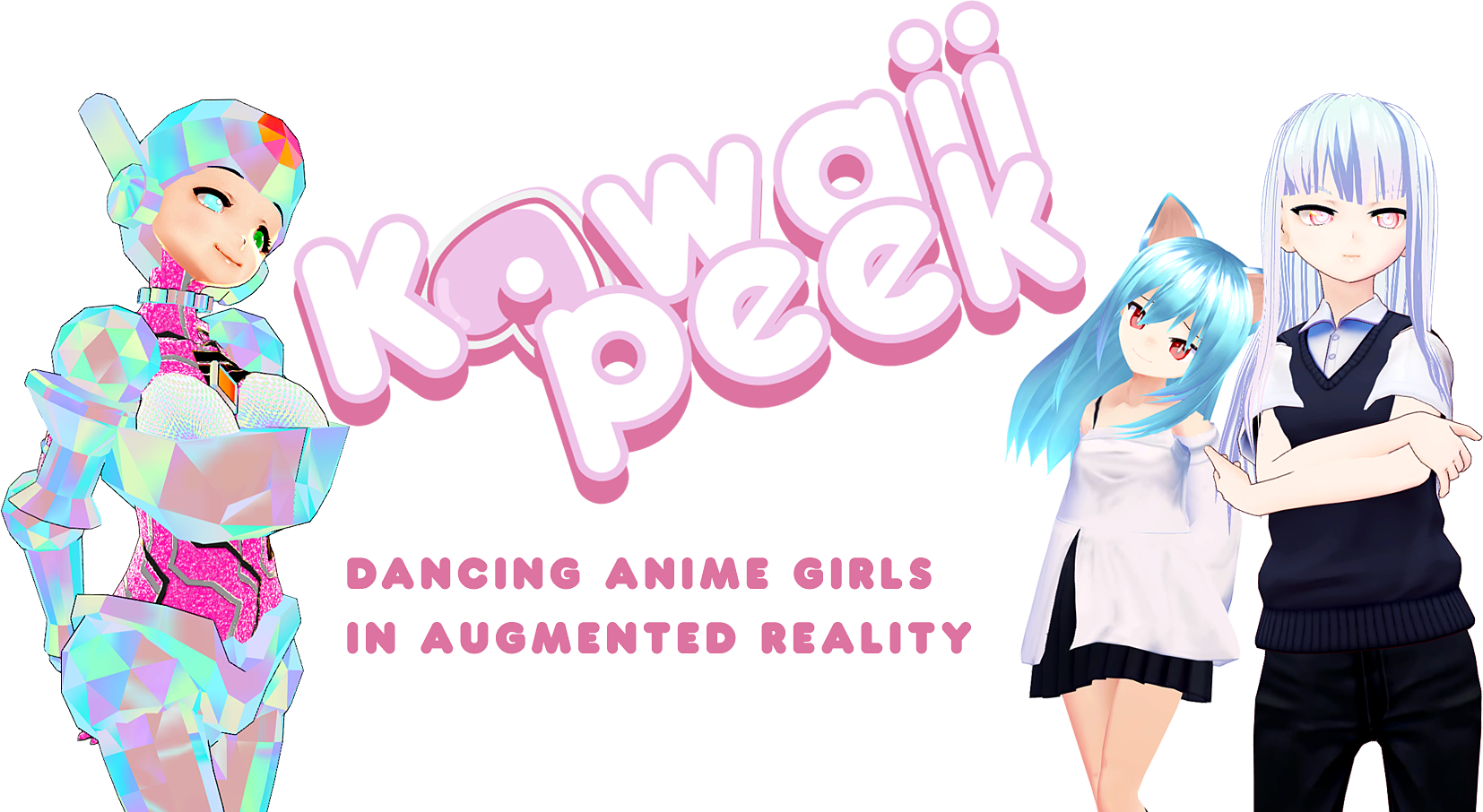 Anywhere, always with you, at any moment you can enjoy the anime dancing characters.
Create a collection of more than 30 bright characters.
CUTTING-EDGE AUGMENTED REALITY FEATURES
You can take pictures of girls while dancing, shoot videos wherever you want, using augmented reality technology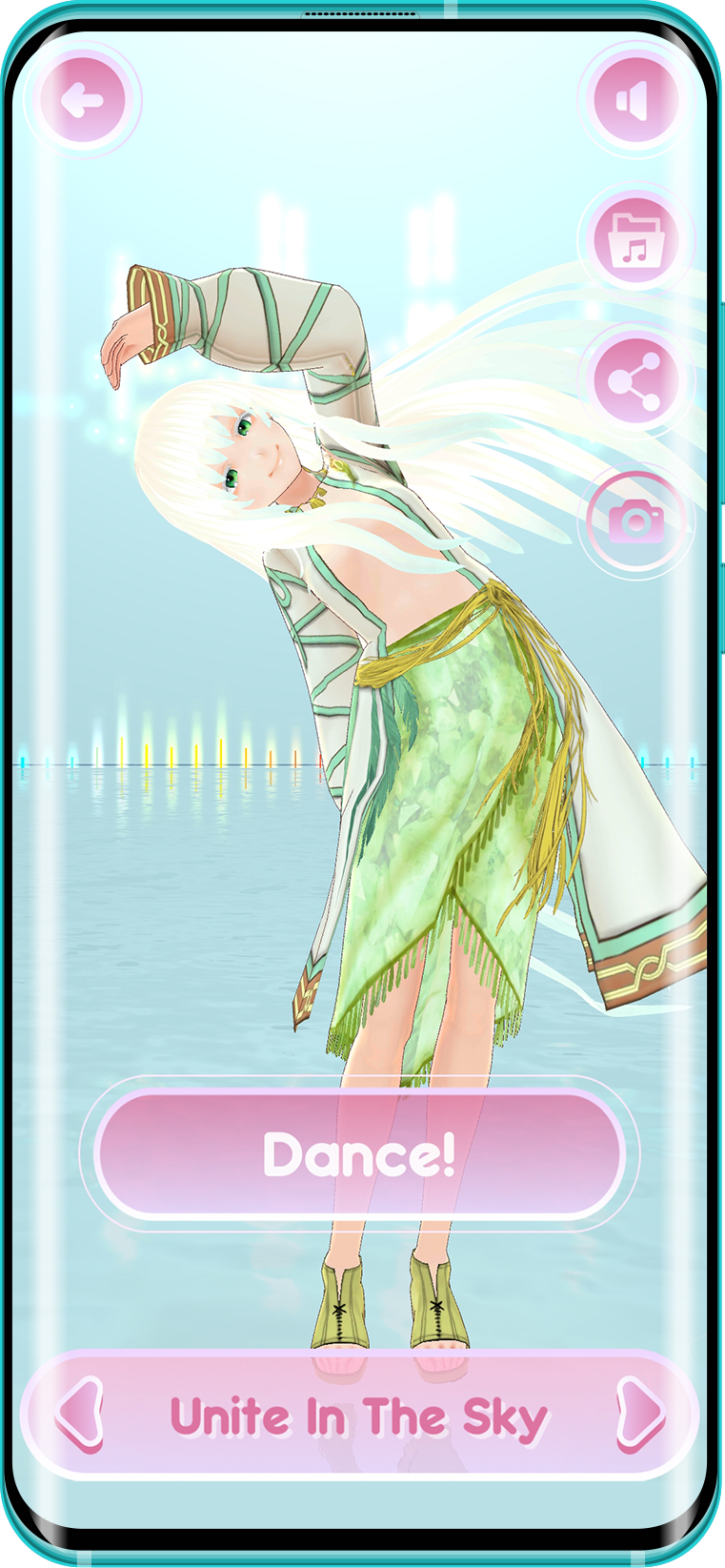 Unity AR Foundation technology
A framework purpose-built for augmented reality development that allows you to build rich experiences once, then deploy across multiple mobile and wearable AR devices.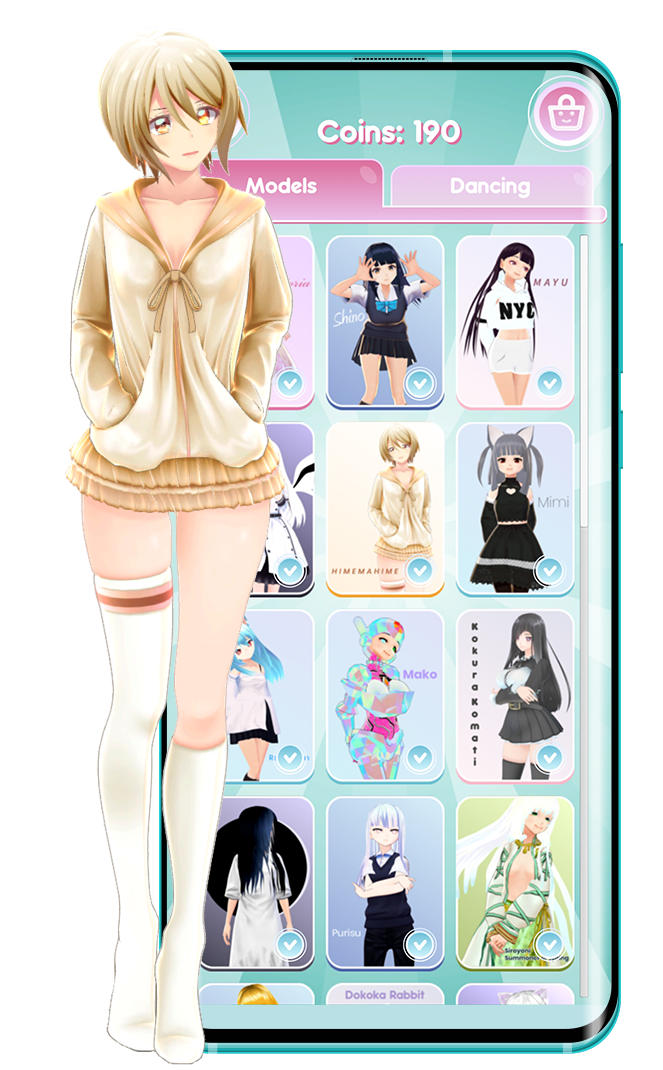 Kawaii Peek using advantages of a unified workflow.
AR Foundation includes core features from ARKit, ARCore, Magic Leap, and HoloLens, as well as unique Unity features to build robust apps that are ready to ship on any app store.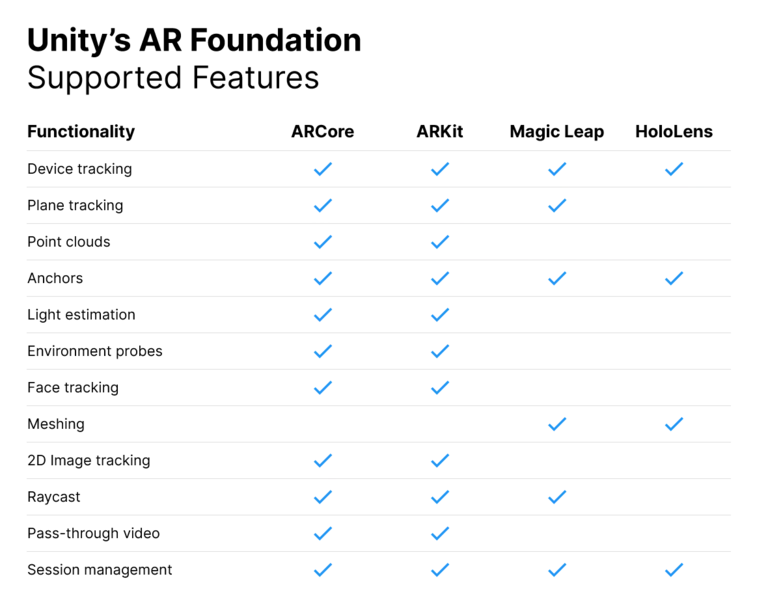 Probably the most kawaii E-mail in the world: kawaiipeek@gmail.com
Follow Kawaii Peek On Social Media